In sunny outside, solar panels will absorb the light energy into electrical energy stored in batteries, when night falls, it will light up, lovely appearance will bring you different feeling, light your feet...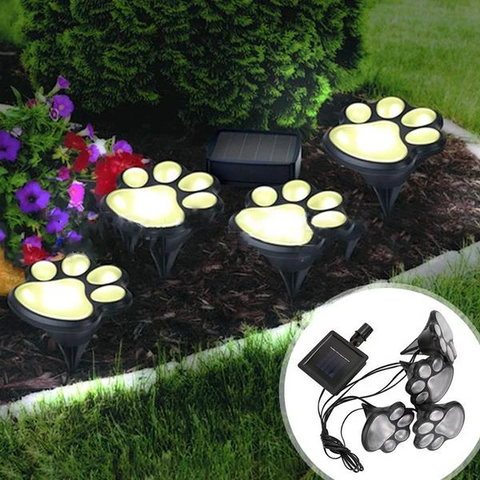 The bright light from each paw print light can add a warm atmosphere to your yard. Put them on your path for the ultimate purpose of beauty and safety.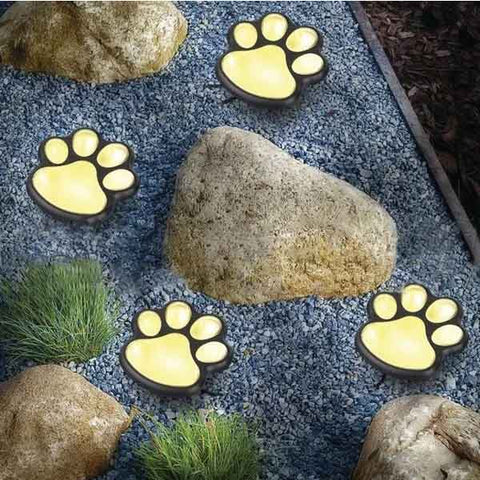 There's NO HASSLE because there are NO WIRES! Runs completely on solar power. Turns on at dark, off at dawn.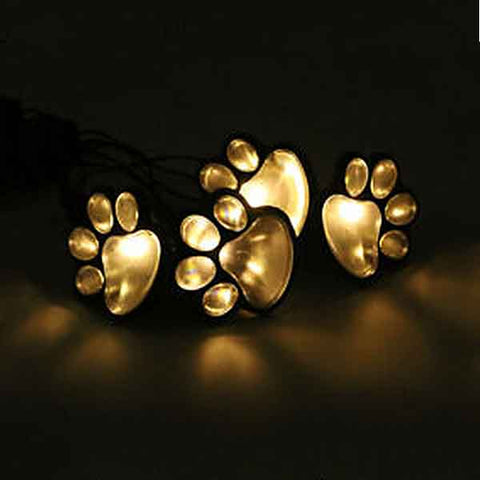 Energy conservation 100% solar-powered,Save money on electricity when you use the sun. It's FREE! Plus... the batteries RECHARGE THEMSELVES through the day.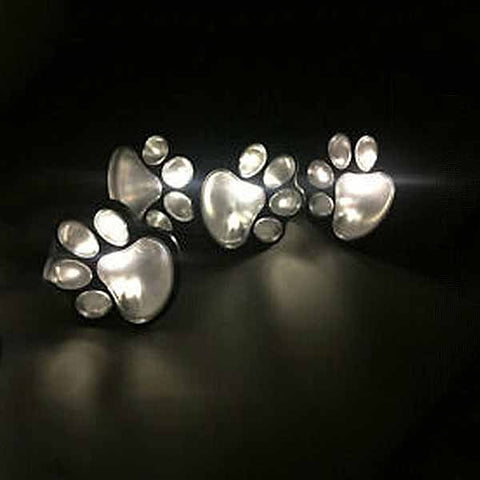 All-weather-resistant,No worries about rain, snow, frost, or sleet.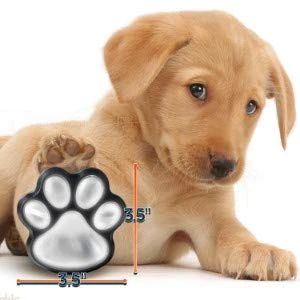 Rugged plastic construction gives the longest-lasting life of any LED lights on the market! Made tough and sealed tight.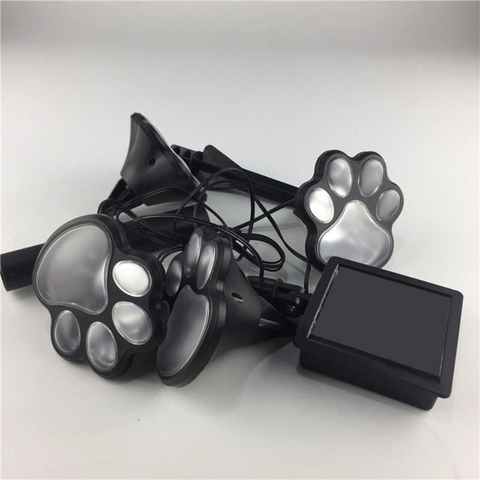 Specification :
Size :each paw print light measures 3.5 x 3.5 inches.
Power:Solar-Powered
Package Content:4 paws with 1 solar panel ,with cord between each paw.