This vegetable slicer can be sliced, chopped stuffed, mashed potatoes and French fries, straight knife can be sliced to cut potatoes, onions, cucumbers.cucumbers, green peppers and eggplant.flower hole knife can cut ginger, garlic, etc.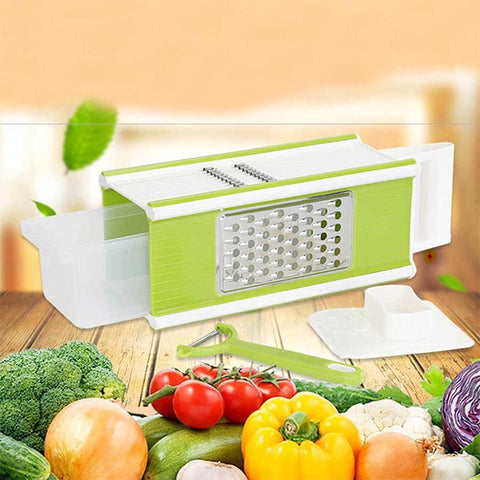 Our microtome is made of stainless steel It is easy to slice and chop every food It will be a good kitchen helper.Super easy to set up and clean, just rinse under running water after use.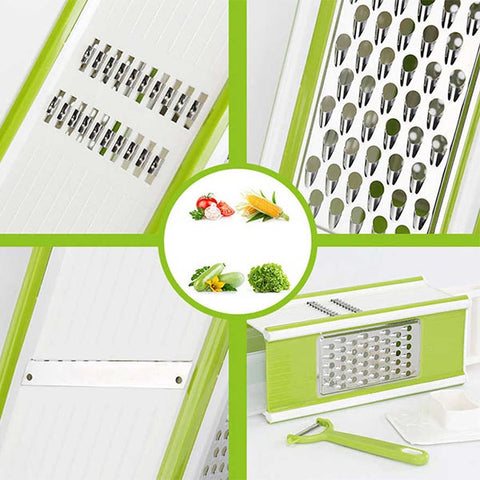 Hole cutters can cut thick lines for cutting potatoes, and hole cutters can cut filaments for cutting cucumbers, potatoes and carrots.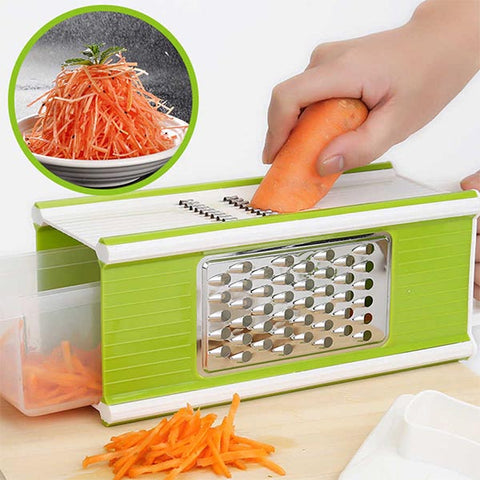 use this vegetable slicing knife to quickly convert our food into pieces, strips, filaments and chopped, your cooking time will be greatly reduced, just use this peeler slicer to prepare any food Seconds.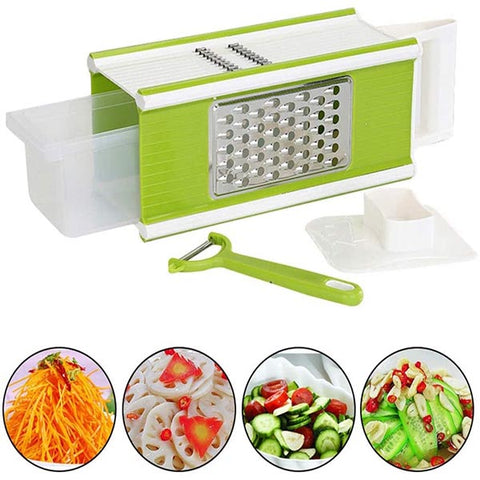 Special designed removable tray box with lid allows for easy access and storage to food.Sharp stainless-steel blades half your prep time and make slicing very easy even for a beginner.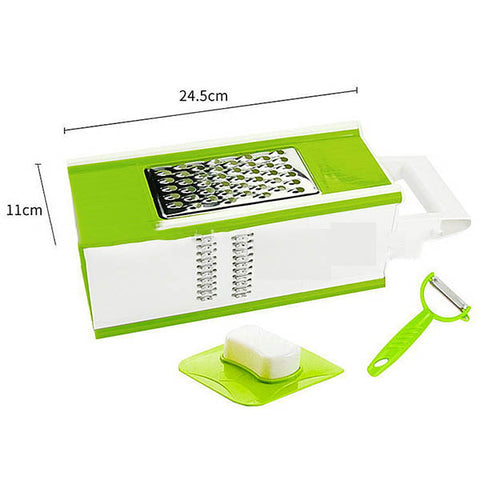 Set includes

a cubic ABS plastic frame with 4 different stainless steel blades in 4 sides,

a clear plastic food container tray box with lid,

a dismountable handle,

a safety holder,

a vegetable peeler.

Blade on 4 sides: thin and thick julienne blades, plane slice blade, and grate blade.
Specifics
Weight: 673 g
Packing size: 11.5 * 11.5 * 26.5cm
Material: non-toxic ABS + environmental protection PP + stainless iron