Universal Mount
We designed the dip clip to fit just about any type of vehicle's vent. You can use it in the front seats, or in the back seats to keep your kids from making a mess. As long as there is a vent to clip to, it will work perfectly. Whether you're grabbing a quick bite on a long road trip, or trying to squeeze lunch in during a busy day, it will make your life so much more enjoyable. When you aren't using it, you can easily stow it away in your car's glove box or center console.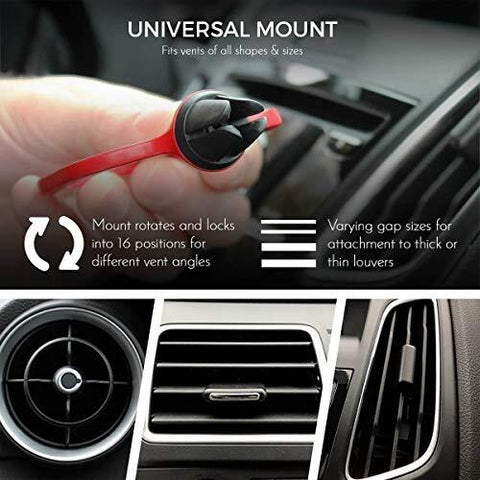 5-in-1 Aperture - All the Sauces Please!
We love sauces just as much as you do, which is why we over-engineered what most would consider simple, and perfected An In-car Sauce Holder's genius 5-in-1 sauce aperture. Model after model, 3D print after 3D print, down to the tenth of a millimeter precision for a snap-fit. The An In-car Sauce Holder dip clip can securely fit the four most commonly used sizes and shapes of sauce containers from McDonald's, Burger King, Chick-fil-A, Wendy's, KFC, Dairy Queen, Jack in the Box, Arby's, Popeye's, Sonic, Carl's Jr., Hardee's, and Heinz.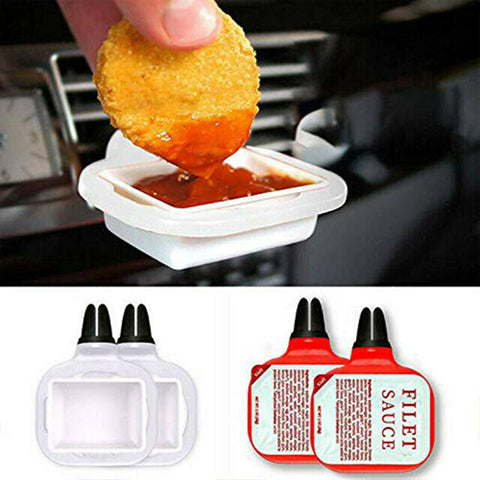 Product selling point:
1.Rotating mount is compatible with most automobile air vents.

2.Grip securely holds to your air vent during bumpy rides!

3.5-in-1 aperture geometry holds sauce packets from all popular fast food chains!

4.Smaller sauces fit in portrait orientation, larger sauces fit in landscape.

5.Removable ramekin can hold the sauces that come in pouches.
Features:
Material: Plastic

Color: Red & White& Black

Weight: 30g
Package including: