Description:
Portable Wireless Charger with USB - The Best Choice for Travel and Outdoor
The STOON wireless charger for apple watch features a magnetic charging module. Simply place the watch in the wireless charging area, tap the power switch to charge it, or even charge it in your hand.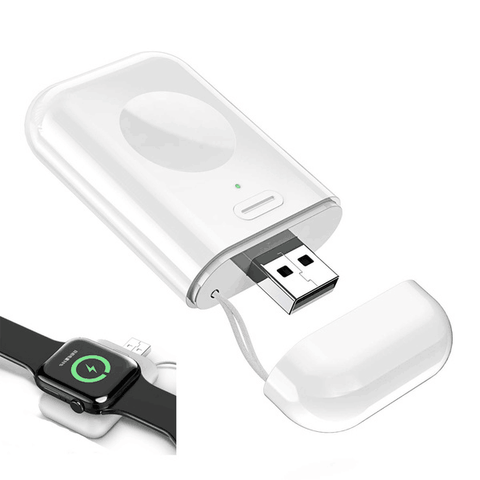 USB Charging Port
With a USB charging port, when the charger is out of power, just plug it into your laptop/charging bank or any other USB charging device to charge the charger at any time!No need to carry two charging cables and a large charging socket.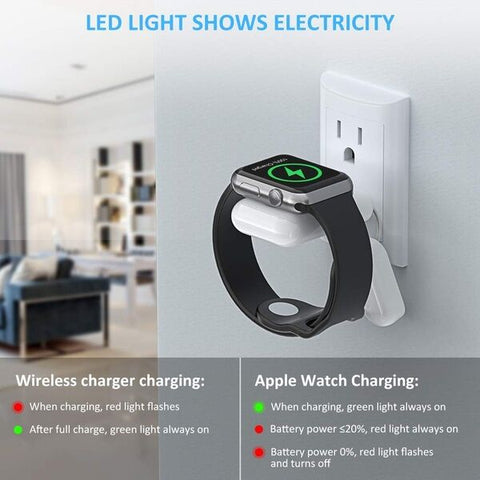 With Indicator Light to Indicate Power and Status:
Charge the charger:
Charging - Red indicator light flashes
Fully charged - Green indicator light is always on


Charge the watch:
Charging - Green indicator light is always on
Power ≤ 20% - Red light is always on
0% Power -Red light flashes

1000mAh Li-Ion Battery
Built-in 1000mAh Li-Ion battery gives the Series 1/2/3/4 Apple Watch extra battery life. It takes 3.5 hours to charge the watch. This wireless charger takes 2 hours to be fully charged


Specification:
Capacity: 1000mAh
Input: 5V/1A
Output: 5V/400mAh(max)
Input Port: Micro USB
Charging Time: 2H
Size: 40*67*15.5mm
Turn on/off the Power Bank: Press Power Button once

Package Includes:
1x Portable Wireless Charger For Apple Watch
1x Use Manual